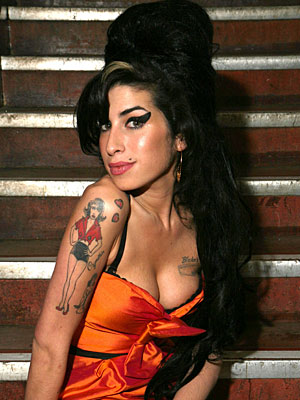 Dying is a great way to sell music.
Amy Winehouse's 2007 album
Back to Black
re-entered the top 10 on the Billboard 200 chart today at No. 9. The album sold 37,000 since her death just three days ago, according to Nielson SoundScan. "Rehab" re-entered the Digital Songs chart at No. 46, with 38,000 sold.
It's expected that even more of Winehouse's albums and songs are to be sold next week.